Ever wanted to be the first in your neighborhood with a 50 Gbps Internet plan? If you live in the right areas of the Pacific Northwest and can be serviced by the Ziply Fiber Internet Service Provider, you actually can sign up for such obscenely powerful Internet service! With some very important caveats, of course.
For one, anyone who wants to hop onto this 50 Gbps Internet plan on offer from Ziply is going to need to cough up $900 a month for the privilege, as reported by PCMag. This would be expensive anywhere in the country, but is particularly pricey considering the average cost of housing in the Pacific Midwest. 
Beyond the basic monthly cost, users will also need to provide their own router and networking equipment that can actually utilize 50 Gbps internet. The Ziply-recommended MikroTik Router for this purpose comes with 16GB of onboard RAM and costs over $2000 on Amazon at the time of writing. This simply… isn't in the range of most consumers (or even enthusiasts), though some will still bite for the novelty of the experience, anyway.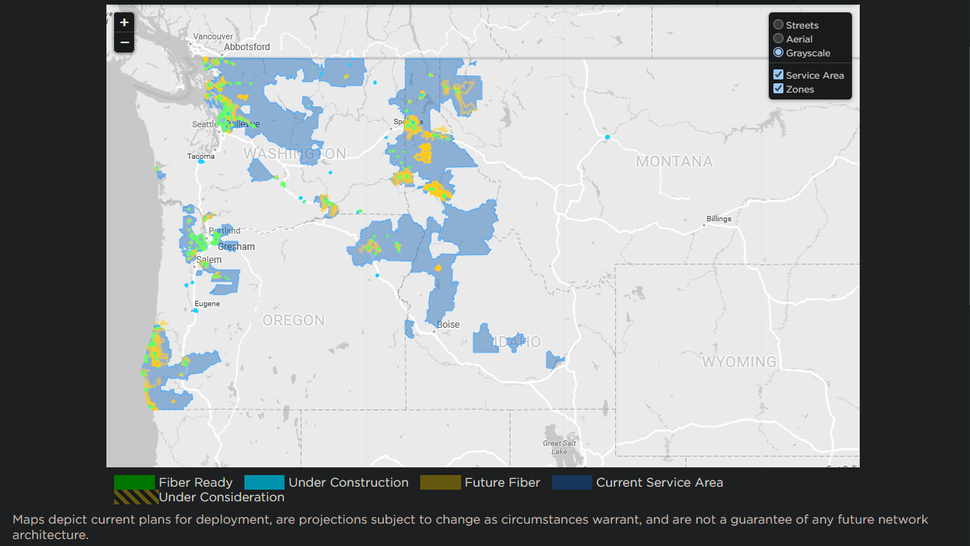 More realistically, most of the United States deals with a national average of about 250 Mbps Internet speeds, with even single Gb only just becoming more commonplace recently. A whopping 50Gb of Internet throughput isn't just well beyond the actual performance of most client devices (most Ethernet ports are only 1Gb), but exponentially beyond the performance of the average US internet speed, as well.
Even the upcoming Wi-Fi 7 standard, which is slated to provide a four time speed increase over Wi-Fi 6E, can't reach the maximum throughput offered by a 50 Gbps network. The maximum capabilities of Wi-Fi 7 is up to 46 Gbps, which is a best-case scenario. Realistically, you're unlikely to reach the full speeds of 50 Gbps internet on any modern wireless network, and even most wired networks are going to be hard-pressed to utilize all those Gb unless you invest in things like multi-gig Ethernet expansion cards.
So, does that make this whole spotlight on 50 Gbps internet a waste of time? Maybe, but Ziply seems determined to kick the door open on this highest-yet tier of home internet speeds in the United States. Ten years ago, even widely-available single Gb internet seemed like a pipe dream. In another ten years, I doubt 50 Gbps Fiber internet plans like this one will be mainstream… but I'd be surprised if multi-gig Internet wasn't more commonplace, either.
After all, internet plans like this make perfect sense for enterprise and education customers in the present day. 50 Gbps can get broken up pretty fast when you have 50 or more individual users on the same connection. 
I'm not sure there's anything a family of residential users can do to eat up a full 50 Gbps of bandwidth today, though. Even ten years from now, that level of network saturation sounds pretty extreme.