Google's "A" series of phones have been the company's best-sellers for a reason…
Despite its limited availability, the Pixel 3A was one of the most praised, best received, and most recommended mid-range phones in the past four years. The following Pixel 4A series and Pixel 5A were also warmly received, although the latter was seriously held back by seriously limited availability, even for Google's prior standards.Going back to the Pixel 3A, at the time, this one came with an excellent display, very good performance (largely thanks to Google's clean Android), good battery life, and smooth software experience with timely OS updates.
Sure, The Pixel 3A and 4A came with a dated (plastic) design, only one camera, limited memory and storage, and a lack of any IP rating or wireless charging, but this was acceptable for mid-range phones back in the day, especially if in return they gave you Google's excellent camera and software, which held its own when compared to flagship phones.
However, it's not 2019 anymore. The competition in the mid-range segment is fierce and has so much to offer. At the same time, Google's new Pixel 6A doesn't seem to be moving the needle too far, and this might mean that Sundar Pichai & Co might not be the proudest makers of the easiest to recommend mid-range phone anymore…
Let's see why…
Nothing Phone beats the Google Pixel 6A back and front, in and out?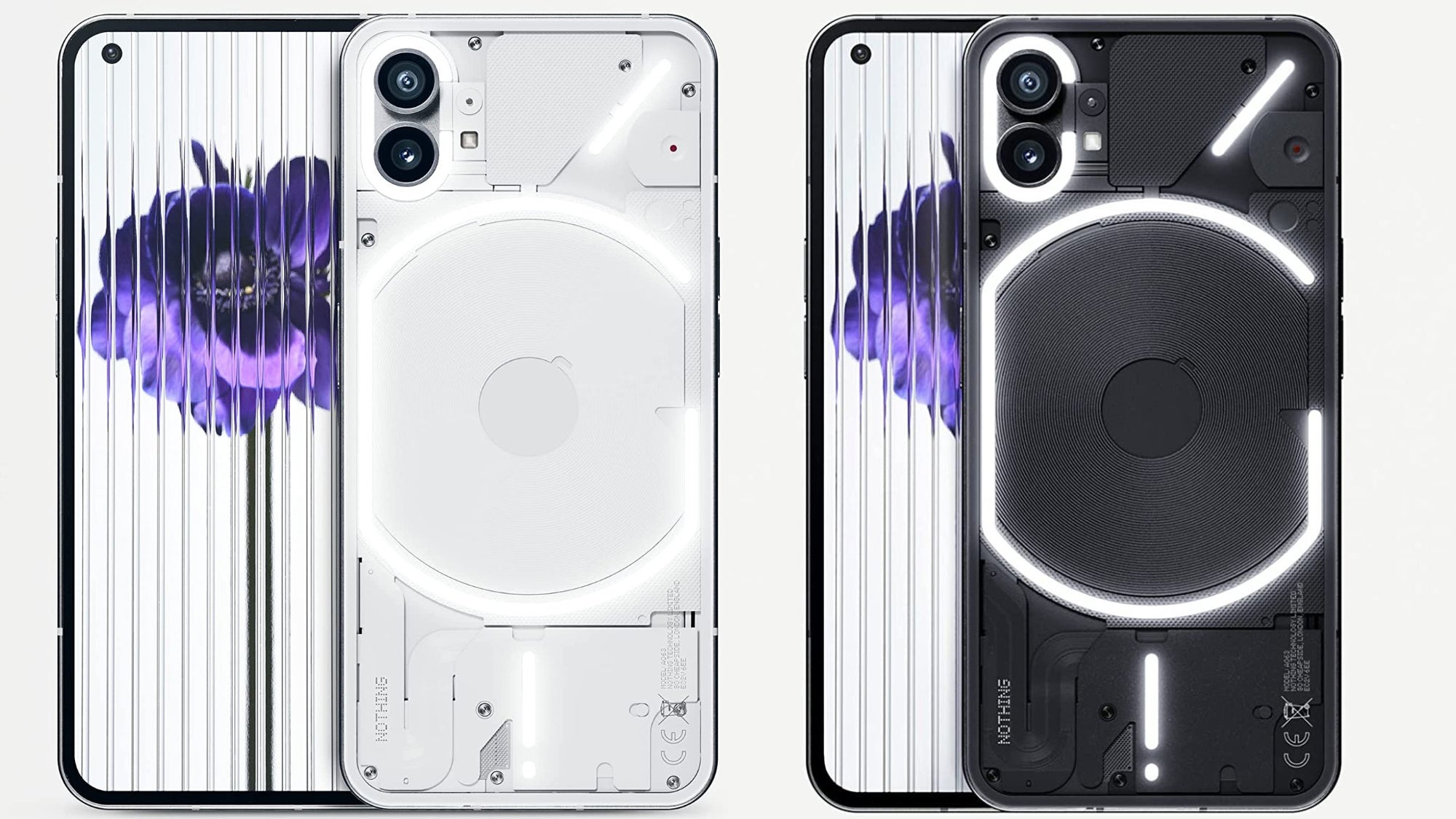 t's better-looking and has a much more advanced display
I'll admit I was a little bit skeptical of Carl Pei's Nothing Phone at first (mostly due to all the artificial hype that surrounds it), but now that I see what Google has to offer at the same £399 price, I might have to reassess my initial impressions…
If I had to summarize it without making you read the entire story, I'd say that the Nothing Phone seems much more well-rounded, but also more marketable compared to the Pixel 6A. That's because it comes with standout features that you can clearlyandvisually recognize as advantageous compared to the Pixel 6A – like if you're at the store and looking at both phones side by side.
So, let's get into a bit more detail… Fine… A lot more detail.
Nothing Phone 1 has a much more advanced display compared to the Pixel 6A, which uses tech from 2013-2017
The first and biggest one (which I'll also discuss in another story) is the lack of a high refresh rate display on the Pixel 6A. This, of course, is something the Nothing Phone offers.
In a nutshell, the 120Hz screen on the Nothing Phone 1 should make the day-to-day experience of using the device feel much smoother compared to the Pixel 6A, and that'd be despite the fact that the Pixel 6A comes with a slightly more capable chip on paper.
The Nothing Phone 1 (and other Android phones with HRR) will also let you play games at 90-120Hz, which is a great perk for the right audience.
On top of that, the Nothing Phone 1's screen is noticeably bigger, at 6.55-inches, compared to 6.1-inches for the Pixel 6A. Nothing's screen is also surrounded by perfectly symmetrical borders (quite satisfying to look at) and protected by Corning Gorilla Glass 5 (released in 2016). The Pixel 6A has uneven bezels and uses the older Corning Gorilla Glass 3 (2013) for protection, which is known to be "softer", whatever that means.
The Nothing Phone 1's mid-range Snapdragon 778G+ chip might actually be better compared to toasty Tensor from the Pixel 6A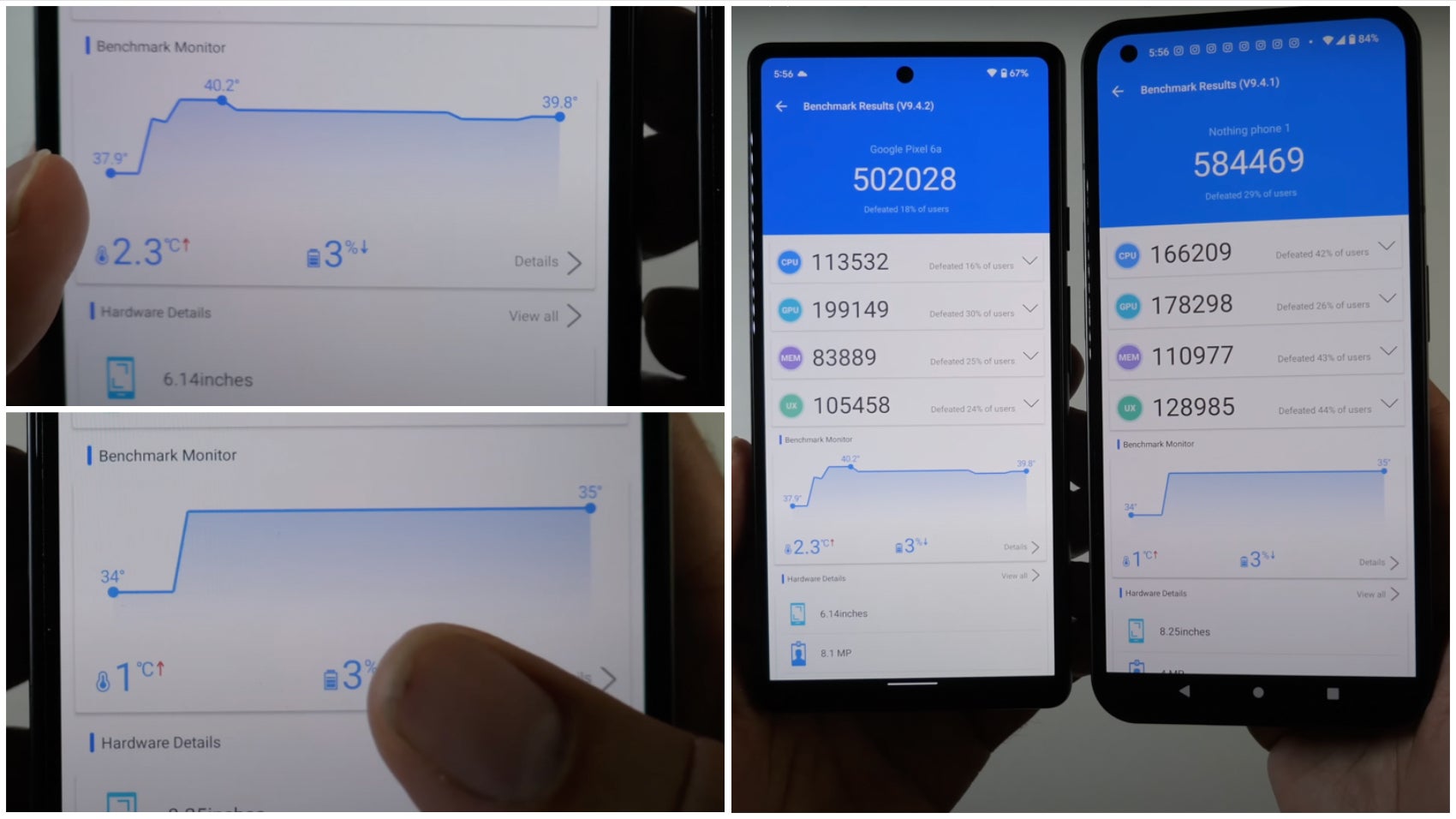 The Nothing Phone 1 seems to handle gaming much better.
Speaking of performance, I'm already hearing reports of overheating on the Pixel 6A, which isn't all that surprising. The same issue was and is present on the Pixel 6 and Pixel 6 Pro too. But it's also not an excuse.
As seen in this early but detailed gaming comparison by Chigz Tech, both the body and the battery of the Pixel 6A get noticeably hotter when compared to the Nothing Phone 1. On the other hand, the Nothing Phone seems to offer better-sustained performance, which should make it the better choice for longer gaming sessions.
As a Pixel 6 Pro user, I can confirm that the phone gets noticeably warm during game sessions, even with relatively light titles like FIFA 22.
Wasn't Google's "flagship-grade" Tensor chip supposed to bring "flagship-grade" performance to the mid-range Android segment?
A really fair question, right? Well, there are two things to note here:
Tensor isn't quite on par with other flagship chips from Qualcomm, MediaTek, and Apple to begin with, meaning it scores way lower in benchmarks
As already discussed, Tensor seems to run quite hot compared to the latest flagship (and mid-range) processors from Qualcomm, MediaTek, and Apple
Overheating can affect sustained performance when gaming but also when performing basic tasks like recording 4K video… Some early reports, like this one from Mark's Tech suggest that the Google Pixel 6A might not be able to record 4K videos for longer than five minutes if you live in a place with a hot climate, and I'm willing to believe that (given Google phones' long history of overheating issues when recording 4K video).
Then, if we put all that aside and look at
early benchmark tests
, we'll see that the Nothing Phone 1 and Pixel 6A are quite literally on par in multi-core scores on Geekbench 5! Google's phone has a slight edge in single-core speeds, but there's really not much in it. It's certainly
very
far from the "mid-range" vs "flagship" chip/phone disparity that some might've expected!
Very far.
Pixel 6A is dominated by Nothing Phone 1 (and other mid-range Android phones) when it comes to charging – across the board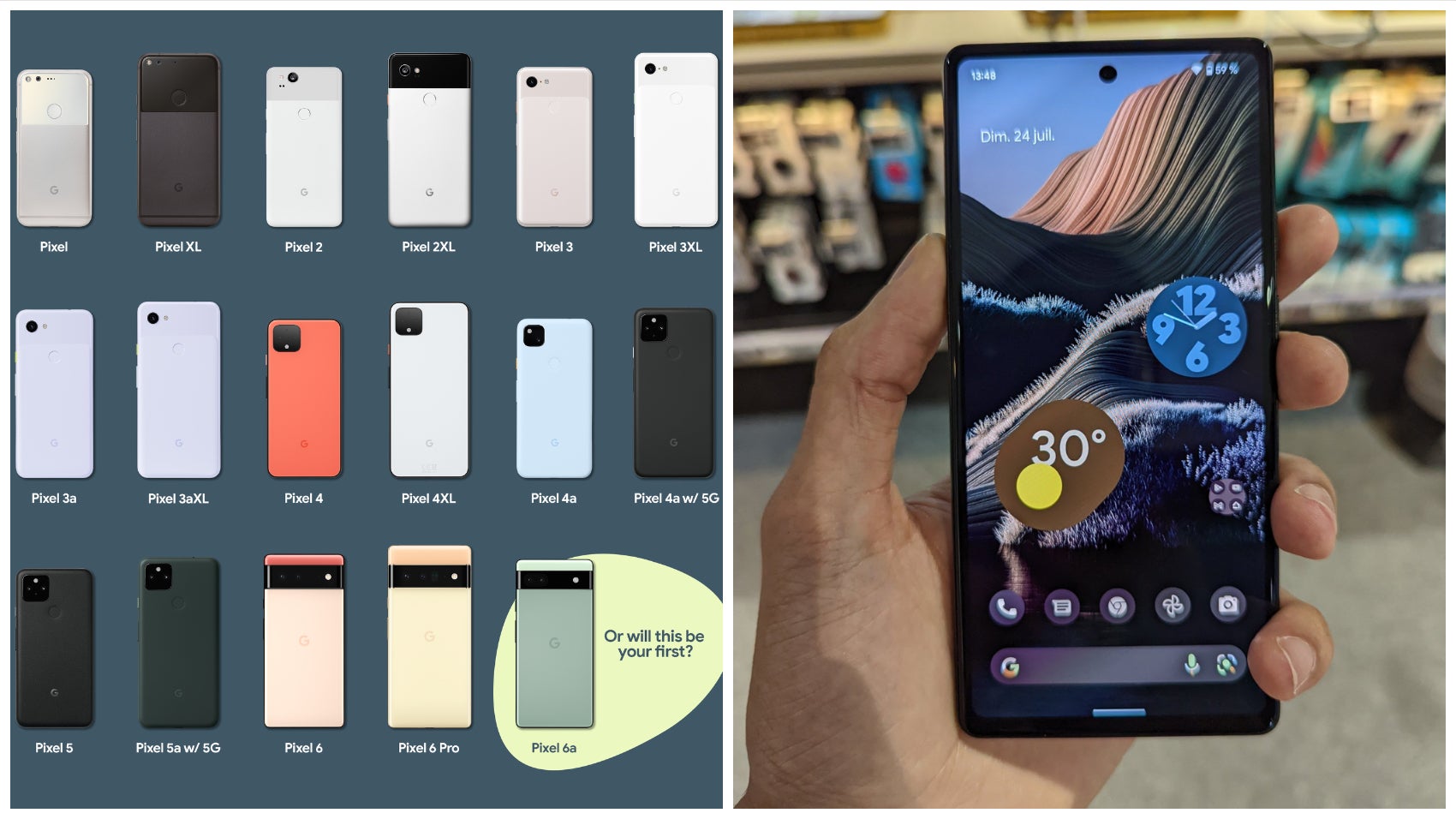 Slow-charger…
Another underestimated win for Nothing Phone 1 (and many other mid-range phones) will be the charging situation. People charge their phone every day, which means Google's lack of attention to this part of the user experience could be a dealbreaker for some. It might be for me.
To put things into perspective, the Nothing Phone 1 offers fast charging at 33W, which is nearly twice as powerful compared to the 18W of the Pixel 6A. We haven't run our own tests yet, so I can't really speak in numbers, but it's safe to assume that the Pixel 6A will charge significantly slower compared to the Nothing Phone 1, let alone other mid-range phones from OnePlus and Xiaomi with 60-120W charging.
Remember, the Google Pixel 6 and Pixel 6 Pro were supposed to have "30W" fast charging, but they… really don't. This means that there' a chance the Pixel 6A might have ever slower charging speeds. Let's hope that's not the case.
If the lackluster charging speeds weren't enough, Google also decided to leave out wireless charging and reverse wireless charging from the Pixel 6A. While these used to be considered flagship features two years ago, in 2022, they aren't.
Samsung's mid-range devices offer wireless charging, and the Nothing Phone 1 takes things to the next level by bringing reverse wireless charging to a mid-range phone for the first time
ever. This
 lets you use the back of the phone to charge accessories. It's a highly underrated feature that I literally wish a had on my iPhone 13 mini today, when I realized my earbuds were dead, but I had already left the house.
Shockingly, Nothing Phone 1 matches Pixel 6A for software updates and might give you a more bug-free experience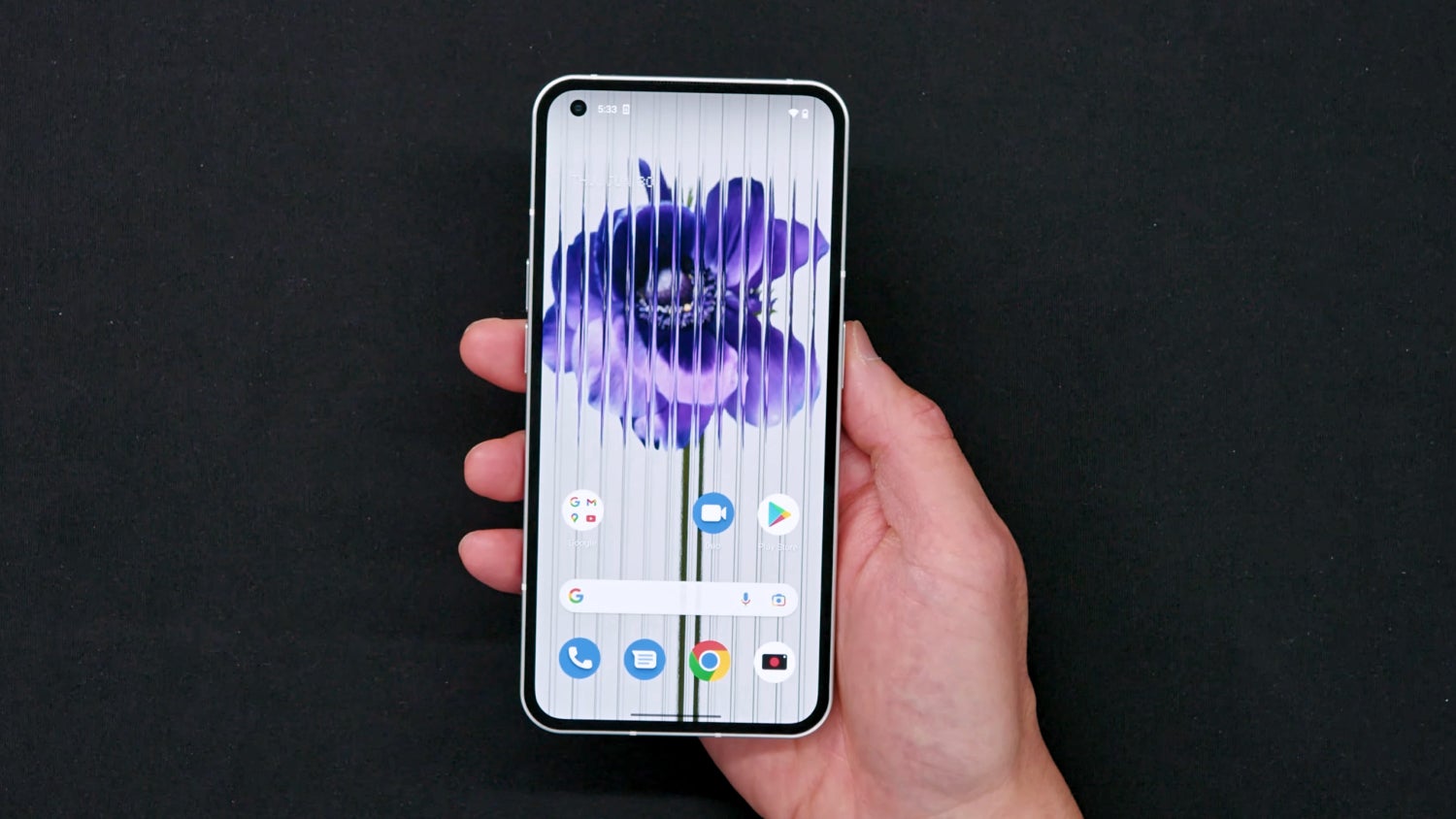 That's a big one, and the reason that Google prides itself on the company's software, which the company quite literally… makes. Like from scratch. But apparently, that doesn't mean much because Nothing Phone 1 matches the Pixel 6A's promise for three years of Android updates, which means both of them will get to Android 15.
To be clear, none of the two is the gold standard here, as Samsung's mid-range phones now promise up to 4 years of Android OS updates and 5 years of security patches. However, while the Nothing Phone 1's situation seems understandable, I can't say the same about Google, which, again… makes Android. Yet, phones from other manufacturers enjoy longer software support?!
Software updates aside, the Nothing Phone 1 might also give you a more bug-free experience overall…
According to multiple reports, the Pixel 6A lets you unlock it with a fingerprint that hasn't been registered and might even let other people unlock your phone.
That's because the Google Pixel 6A uses the same software and chip as Pixel 6 and Pixel 6 Pro, which to this day comes with old and new bugs. For instance, when I attempt to open the multitasking menu on my Pixel 6 Pro, the phone would freeze for no reason. You know – as if the old bugs weren't enough…
What I'm saying is – I'm not sure if the Pixel 6A's software can be trusted. This is unfortunate and ironic given the fact that Google makes it (I think I say that for the third time now). That's also why I'm being as critical as I am.
All phones come with bugs, but Google really took it to a whole new level in the past year…
Will Pixel 6A's camera be enough to save Google and give Pixel a big advantage over other mid-range phones?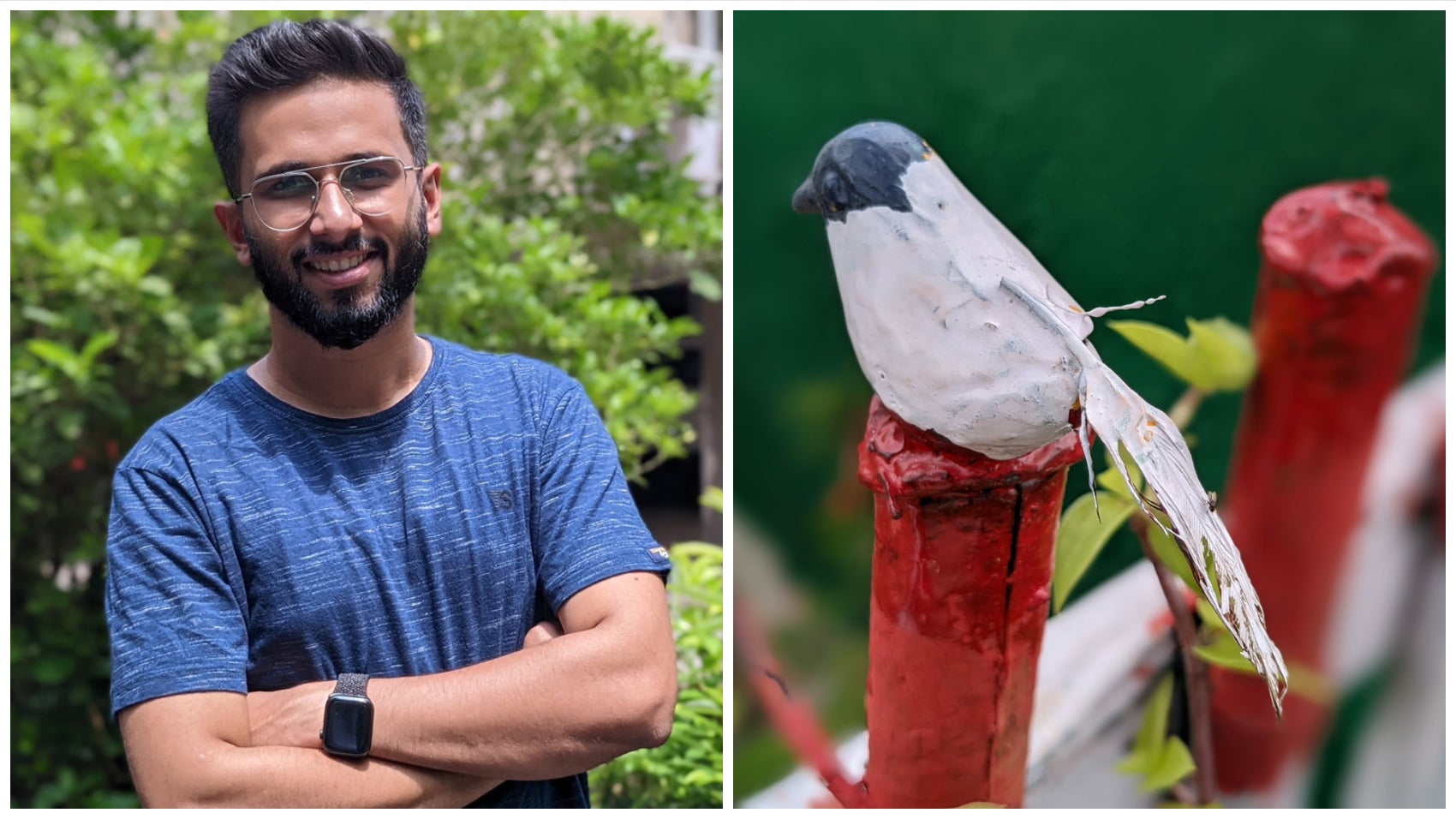 Shot on Pixel 6A. Courtesy of @fiibertech
But, wait, wait, wait… Hold on! We haven't talked cameras yet, right?
Really, Google's only saving grace could be the Pixel 6A's camera. We know why – it's historically been… probably the biggest selling point of the Pixel.
However, even if this one turns out to be better than the one on the Nothing Phone, at this point, I'm not sure it'd make up for all the other shortcomings discussed in this story! Don't you agree?
What doesn't make things better is that early camera tests I've come across suggest that the Nothing Phone can take very accurate photos with more natural colors compared to the Pixel 6A. Nothing's phone seems to be very capable when it comes to Night Mode photos too, which is where Google's magical software usually excels.
From looking at a few early comparisons, I can tell you that it seems like Google's trusty Sony IMX 363 camera sensor (which the company has been using and abusing for five years now), seems to finally be showing its age. On the other hand, the Nothing Phone 1 uses much larger and much newer rear cameras, both at 50MP (vs 12MP on the Pixel). On top of that it lets you take Macro Mode photos!
Still, I can't say the Nothing Phone 1 has a better camera than the Pixel 6A until we've done our own camera comparison, which is coming out soon. But even the fact that the Nothing Phone 1, a device from a new company, has a good shot at beating Google's Pixel when it comes to the camera is something to pay attention to! We'll see how that goes…
In the end: Google's Pixel 6A appears to be stuck in the past; has old and new problems, and much tougher competition than before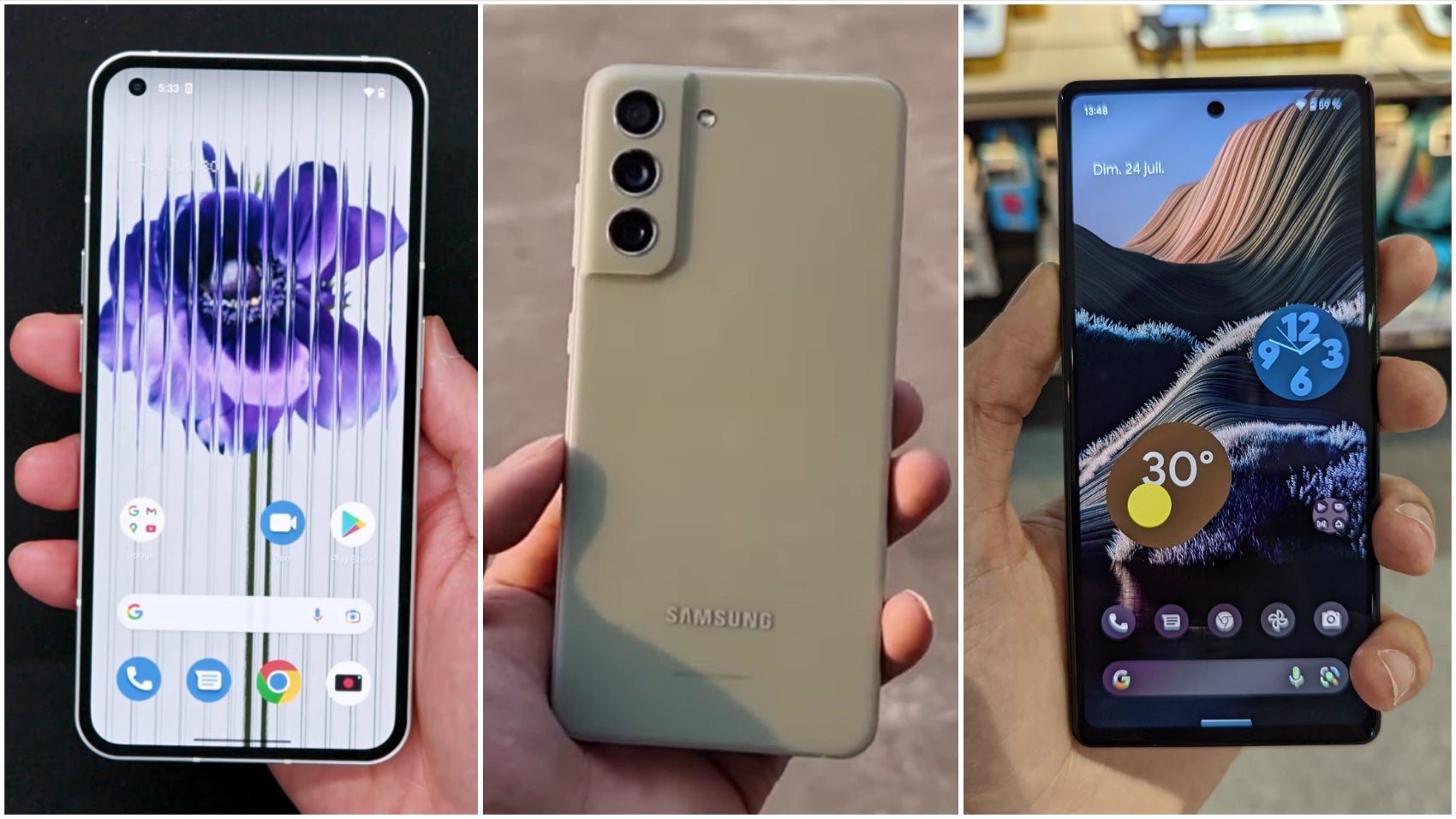 Fierce competition!
In a summary of this novel-sized story, it seems like the Pixel 6A might not be the long-awaited iPhone SE alternative for Android users that many were expecting it to be…
Of course, I don't mean that it needed thick bezels and a home button. However, despite its "flagship-grade" chip, Google's mid-ranger doesn't seem to be bringing true flagship performance like on Apple's iPhone SE, and it even has the same 60Hz display as the iPhone which isn't going to be nearly as smooth as on Apple's device.
The worse news is that the iPhone SE isn't what Google should be afraid of… Phones like the Nothing Phone 1, which is riding on the momentum of a massive hype wave and positive reviews, and Samsung's Galaxy S21 FE, which, frankly, will probably have the Pixel 6A beaten in every single way, are what should make Google worried. The Nothin Phone 1 and Galaxy S21 FE are now at the same or nearly the same price as the Pixel 6A too, which doesn't help Google's phone to stand out… at all.
I'll discuss the Pixel 6A's serious issues like the 60Hz screen and flawed fingerprint reader that seems to let anyone unlock it in an upcoming story, but… they have me worried too.
What about you? Let me know what you think about the Pixel 6A!